UK
The Rehma Fund in the UK currently supports Peterson's Fund for Children and Richard House Children's Hospice.

The Peterson's Fund for Children is a local charity, based in Surrey, which is dedicated to improving and enhancing the lives of children with severe mental and physical disabilities. They provide funding for a variety of therapies and specialized equipment otherwise unavailable on the NHS.


Richard House is a purpose-built children's hospice located in East London. It supports families caring for children with life-limiting, life-threatening and complex healthcare needs. Richard House accompanies the children and their families on their journey through life until death, aiming to create positive experiences and memories for the families. The services provided at Richard House are free to the families with the majority funded through voluntary donations, such as The Rehma Fund's. Today, more than 300 families are registered to use services at the hospice.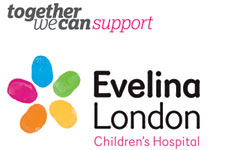 In the past, the UK fund has also supported Evelina London Children's Hospital, one of the UK's leading pediatric hospitals. The hospital's Spiritual Care & Samaritan Fund offers comfort and emotional support for families and helps ease the financial strain for families in need who live a significant distance from the hospital or whose child is at the hospital for an extended period of time.